Met Laura Torenbeek heb ik al verschillende projecten mogen maken en toen ze me vroeg of ik Candy Floss wilde draaien, was het voor mij een logische stap om deze film samen aan te gaan. Omdat deze film zich in Blackpool (Engeland) afspeelt, bracht het ook voor mij een mooie uitdaging; werken met een geheel Engelstalige crew.
Candy Floss vertelt het verhaal van Simon, een man achterin de veertig die net zijn vrouw verloren heeft. In plaats van naar haar begrafenis, neemt hij zijn kinderen mee naar het strand en 'vakantieparadijs' Blackpool, omdat hij het verdriet niet aankan. Maar dit wordt hem niet in dank afgenomen door hen en na een emotionele uitbarsting raakt hij hen kwijt in de iconische kermis van Blackpool. Hij doet zijn uiterste best om zijn familie bij elkaar te houden, maar Adam (15), Belle (10), Louise (7) en Abi (1) gaan allemaal op hun eigen manier om met het missen van hun moeder en haar begrafenis. 
ENG: Candy Floss tells the story of Simon, a man in his late forties, who takes his four children to Blackpool Beach instead of to their mother's funeral to avoid the subject of his wife's death. Simon's breakdown at the beach leads to the separation of his children at the fairground. He desperately runs around trying to get his family back together, but Adam (15), Belle (10), Louise (7) and Abi (1), all deal with their grief and distress over missing their mother's funeral service in a different way.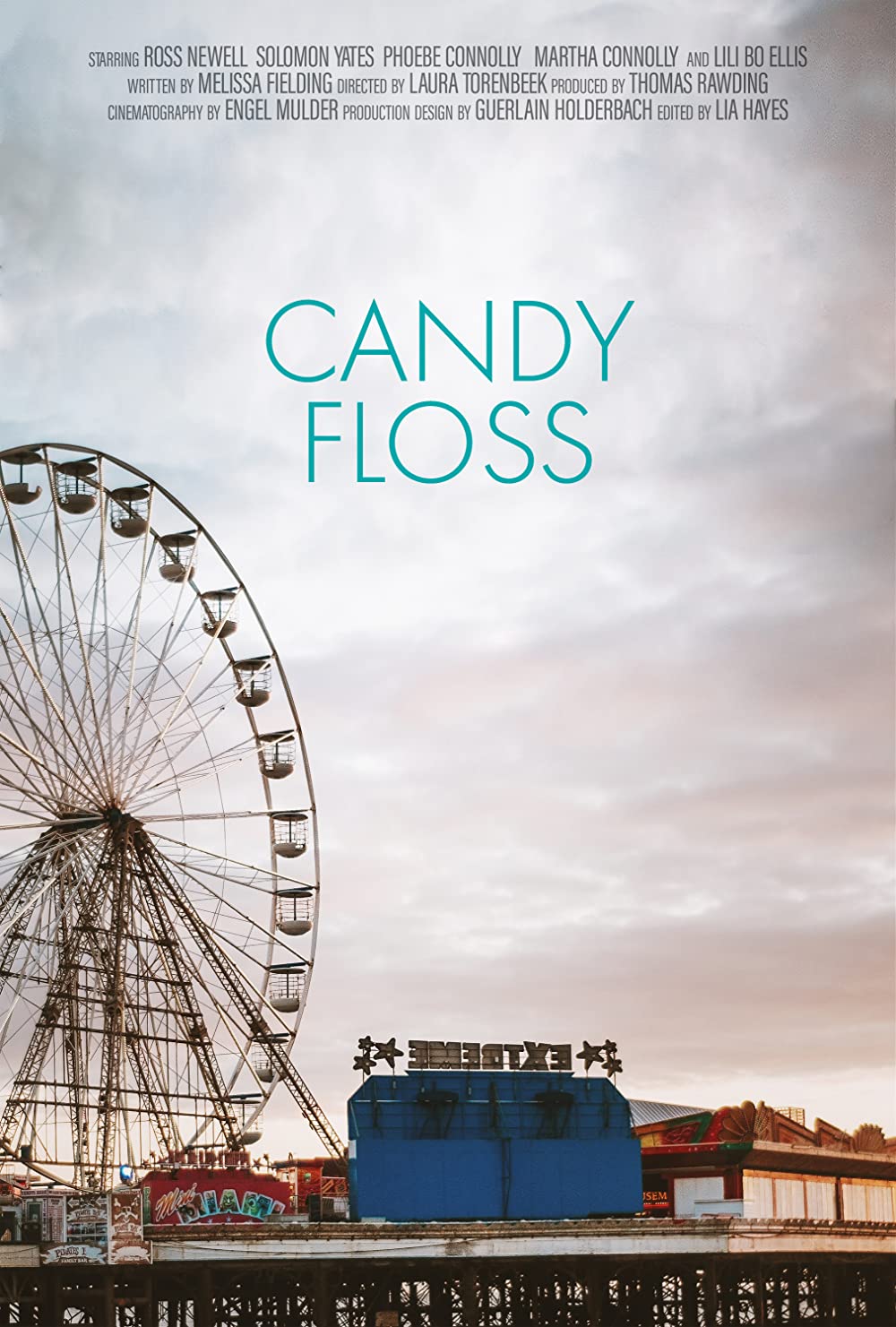 Regie: Laura Torenbeek
Director of Photography: Engel Mulder
Script: Melissa Fielding
Geselecteerd voor O.A • Feel the Reel International Film Festival in Glasgow,  5 awards waaronder "Best Cinematography" • Global Shorts - Award of Merit